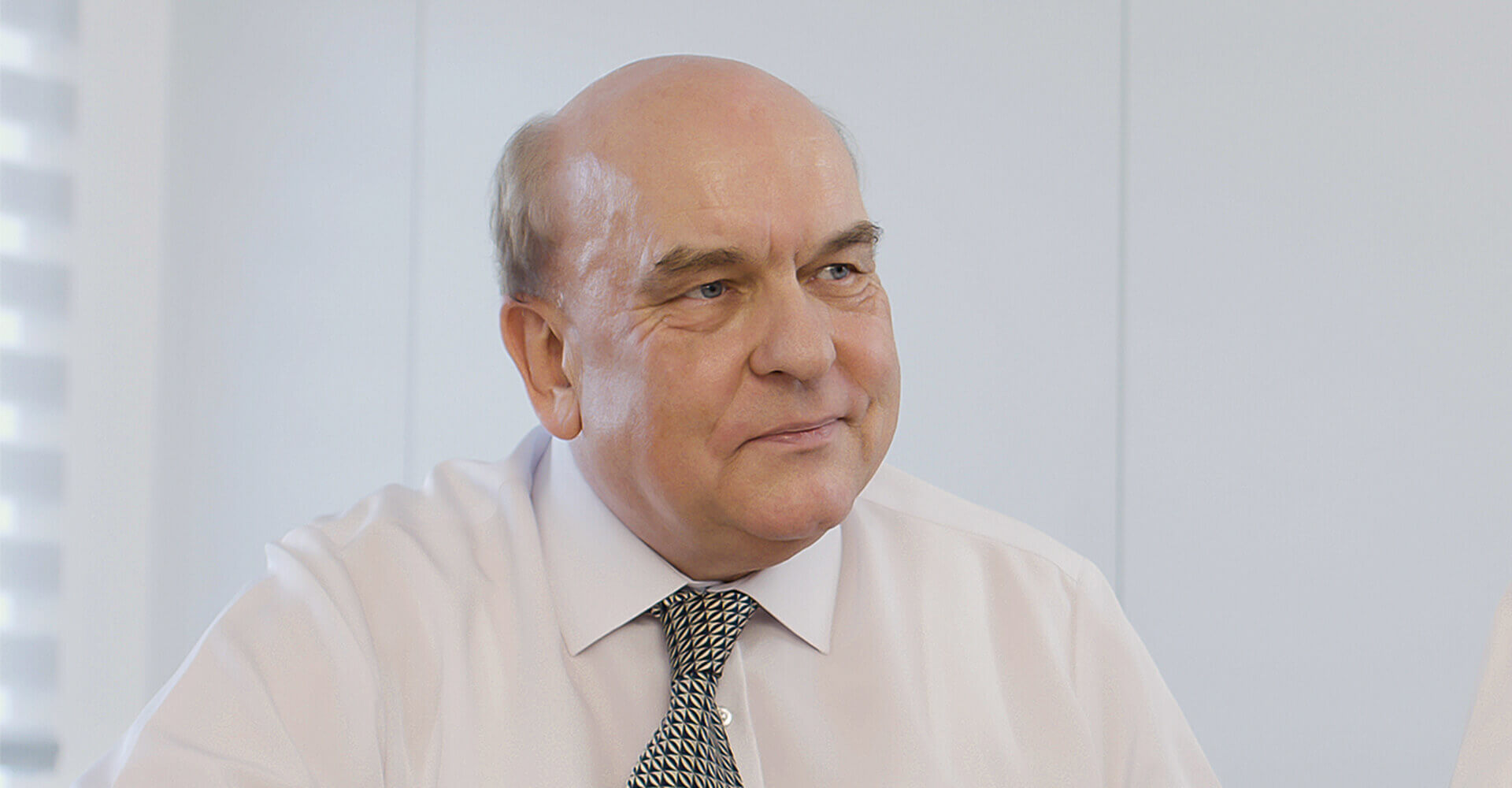 The Jauch Group has grown alongside their frequency control products and – with their early entry into the battery technology market – they are now working in two promising growth areas. "On the 65th anniversary of the company, the signs still point to further expansion," said Managing Director Thomas Jauch.
65 years ago, Herbert Christian Jauch had an idea: on his doorstep in the Black Forest as well as in the area around Pforzheim, Swiss companies were supplying the clock industry and earning a fortune. "Why just them?", he thought and founded his own company in July 1954 in Villingen-Schwenningen, at the centre of the German clock industry. At that time, clocks were still mechanical. They were gearboxes, axles and shafts made of copper, brass and steel. So, Jauch initially concentrated on these components. But the revolution was already looming: at the beginning of the 70s, the clock industry was facing a severe crisis.
In Switzerland, Nicolas Hayek responded by founding the Swatch group. However, in Germany, the competition between manufacturers was too great – with the well-known result.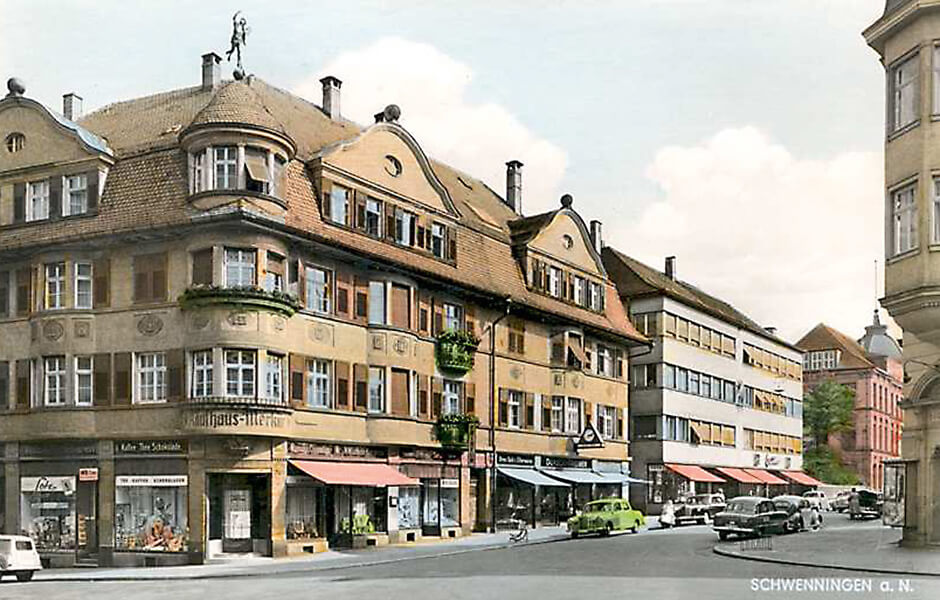 1974 – Entry into the Quartz Industry
For Thomas Jauch, the son of the founder, his life at the time did not revolve around clocks. He had just graduated from a business degree and wanted to take up a position as a research assistant and complete his doctorate. But his father just saw this as a form of laziness and believed that his son should come home and work – he could do his PhD later.
So Thomas was persuaded to join the company. It was an interesting time to join. In 1974, Jauch had taken over Motorola's European representation. Originally, the contract was for clock quartzes. But the revolution in the clock industry meant that Motorola was no longer primarily supplying quartzes to the clock industry, but ICs. "None of us were familiar with ICs, including me. But we had the best relationships with the clock industry," as Thomas Jauch looked back. This knowledge was sufficient for Motorola, as the Americans didn't know the relevant companies themselves.
German clockmakers, however, were not very experienced in the field of ICs, particularly the new microprocessors. "So we both learned together," said Thomas Jauch. It wasn't an unpleasant process, because the margins in the new IC world were remarkable. Success was also apparent as Jauch rose from being a representative to becoming the official Motorola dealer, while also taking the opportunity to expand into other markets. The company soon also distributed Motorola piezoelectric speakers and monitors. Whilst these products are no longer distributed, Jauch gained experience in service and support and still benefits to this day.
In 1974, Jauch also entered the watch battery market. It was at this time that the connection with Renata, now part of the Swatch group, originated, as Jauch began to represent them in 1976.
The 1980s – Looking to the Far East
Meanwhile, the German clock industry was facing tough times. For Jauch, the pressing question was what to do under these circumstances. One solution was to establish close ties with Japanese companies that could make the quartz crystals cheaper than would have been possible domestically. They developed close relations with Japanese companies such as JVC, Uniden and Meiden. Incidentally, Meiden had adopted technology from Germany in the 1930s, where companies such as Siemens and SEL had built radios for submarines which required quartz crystals and oscillators.
Jauch had already put feelers out in the GDR before the fall of the wall and established relations with Narva in East Berlin. After the end of the GDR, Jauch took over the company. At the same time, SEL abandoned its quartz production in West Berlin. Jauch took this opportunity to acquire production facilities and relocated production from the capital to Villingen-Schwenningen. "Most of the employees, to our surprise, even moved from Berlin to Villingen-Schwenningen," recalled Thomas Jauch. "With our production in Villingen-Schwenningen, we are now supplementing our product range with leaded quartzes with narrow tolerance ranges."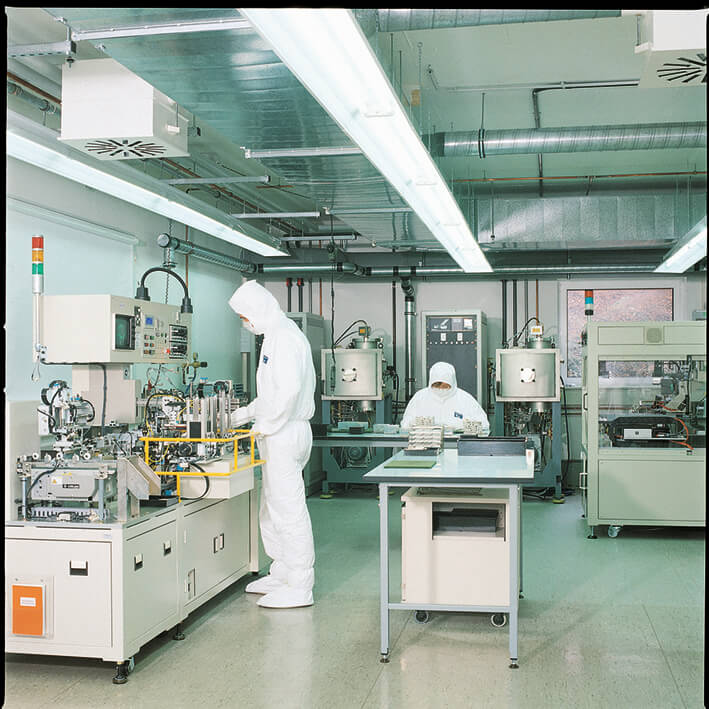 But it wasn't just in Germany where the company was investing. In the eighties, Jauch had already started looking towards China, where the company gradually built up a network. In 1986, it finally decided to invest in its "own" factory there. However, "own" at that time meant that the Chinese state still owned a third of the company. As Thomas Jauch commented, "In 1986, we were one of the first companies to invest in China." When Thomas Jauch took over the management from his father in 1987, he set himself the task of increasing the company's presence in Asia. And he was successful: in 1988, the first Jauch factory was opened in the Chinese city of Putian.
At that time, Jauch supplied the German clock industry as well as consumer electronics manufacturers such as Saba, Dual and Grundig with quartz from both their own and foreign factories. They then expanded into the computer and communications industries. Then, with the introduction of electronics in cars, Jauch became aware of an ever-growing demand for quartz.
Today: Increased Demand Thanks to IoT, 5G and Medical Technology
"The market has been constantly changing – and continues to do so. Demand for clock quartzes has declined, and key consumer electronics clients, such as TV manufacturers, are now based in Turkey and China. Only one thing has remained constant: with the growing number of electronic components, the demand for quartz crystals is also increasing," said Thomas Jauch. Even though there is now high pressure on prices in the industry, new growth areas continue to emerge. "At the moment, I see very interesting growth opportunities in medical technology."
Thomas Jauch sees the potential for development not just in economic terms, but also in technology, "I don't believe that the possibilities of quartz technology have been exhausted, quite the contrary," replied Thomas Jauch. "A lot is happening especially in production technology; we are in a new phase of change. In the future, quartz will be made in much the same way as semiconductors. This new technology has already been introduced in some cases. We are also developing new processing techniques, which we have high hopes for." However, this also means there are increasing demands. Today, production is carried out in cleanrooms, and the required machines are becoming increasingly expensive.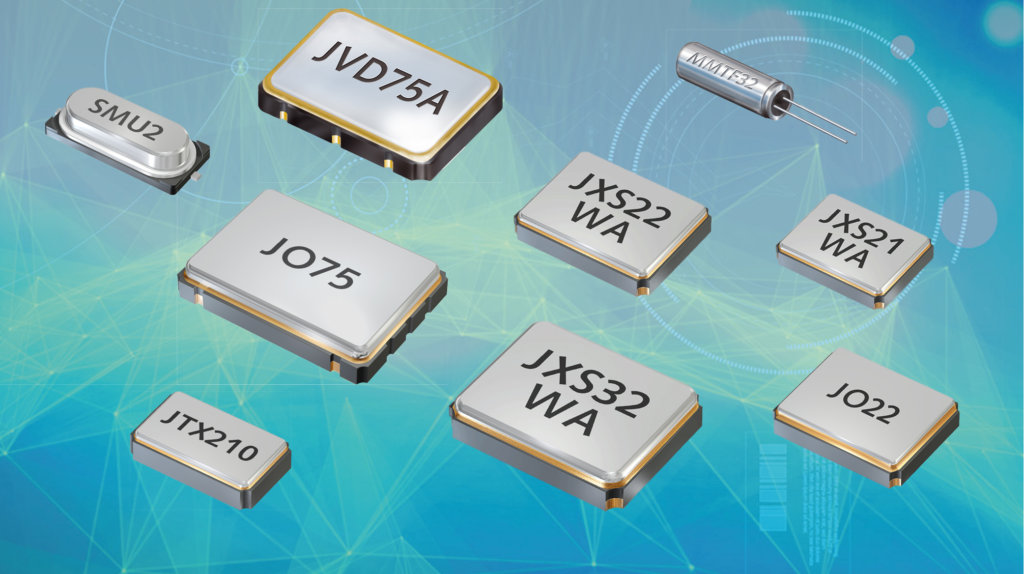 According to Jauch, it is only worth investing in these machines if there is demand for high quantities. However, the current technological development plays into the hands of the company. Electronics are making advances in all industries: in the IoT sector and in communication technology, particularly 5G, high-quality quartz crystals and oscillators are required in large quantities. The same applies to medical technology. "With our production facility in Villingen-Schwenningen and our production partners in Asia, as well as our own development in the area of frequency control components, we are very well positioned to serve these markets."
But it's not just their products that make Jauch competitive. "Our technical support is one of our most important unique selling points," assured Thomas Jauch. "We don't just deliver products; we help our customers to make the best use of our frequency components. We support them in the design-in process and carry out circuit analyses with state-of-the-art testing equipment. Upon request, we supply customers with certification that certifies the smooth functioning of their circuit under their defined environmental conditions."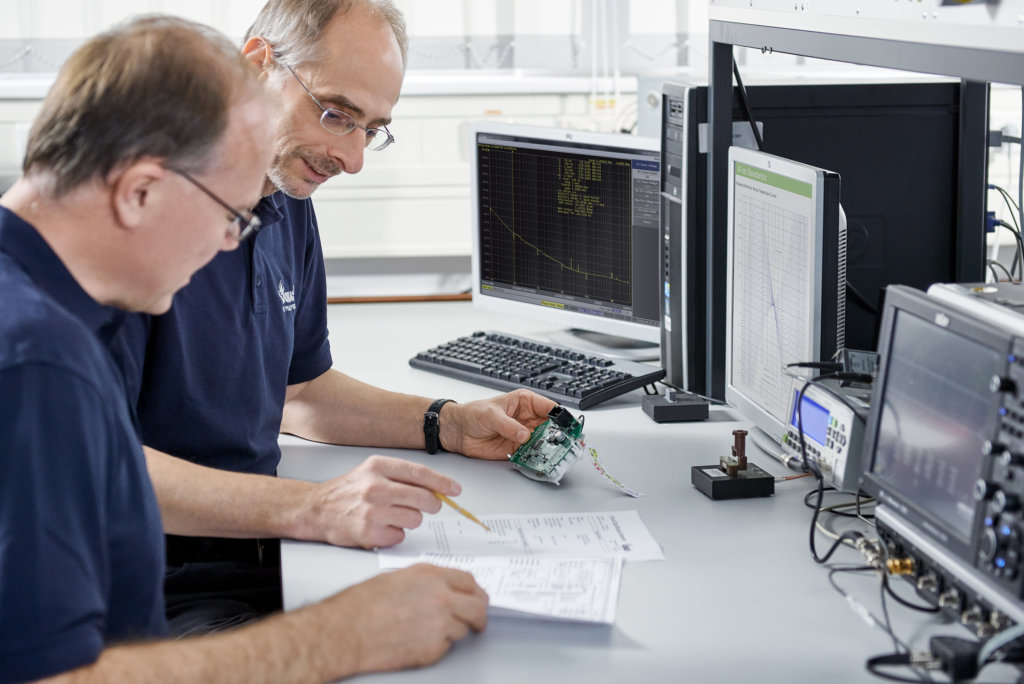 Lithium Batteries as Second Pillar
With its strong position in the still-growing field of frequency control products, Jauch intends to continue to expand globally in the future. Battery technology as the company's second pillar plays a central role in this project. "Over the past 15 years, we have massively expanded this branch of the business with a focus on lithium batteries," said Thomas Jauch. Over time, development and production capacities and a dedicated test laboratory have been developed at the main site in Villingen-Schwenningen. "With these investments, we are now developing lithium-ion and lithium-polymer battery solutions that are perfectly matched to customer needs."
From this year, Jauch has also been offering specialist training on lithium batteries. Thomas Jauch added, "Lithium is extremely powerful, but also challenging to handle. In our 'Battery Academy' seminars, we explain the fundamentals of how different cell chemistries work, give an overview of the most important transport regulations and explain the different certification standards."
Source Reference
This text was originally published on 18.10.2019 in the german trade magazine "Markt und Technik". Author of the text is Mr. Heinz Arnold. The text has been slightly edited for publication in this blog.