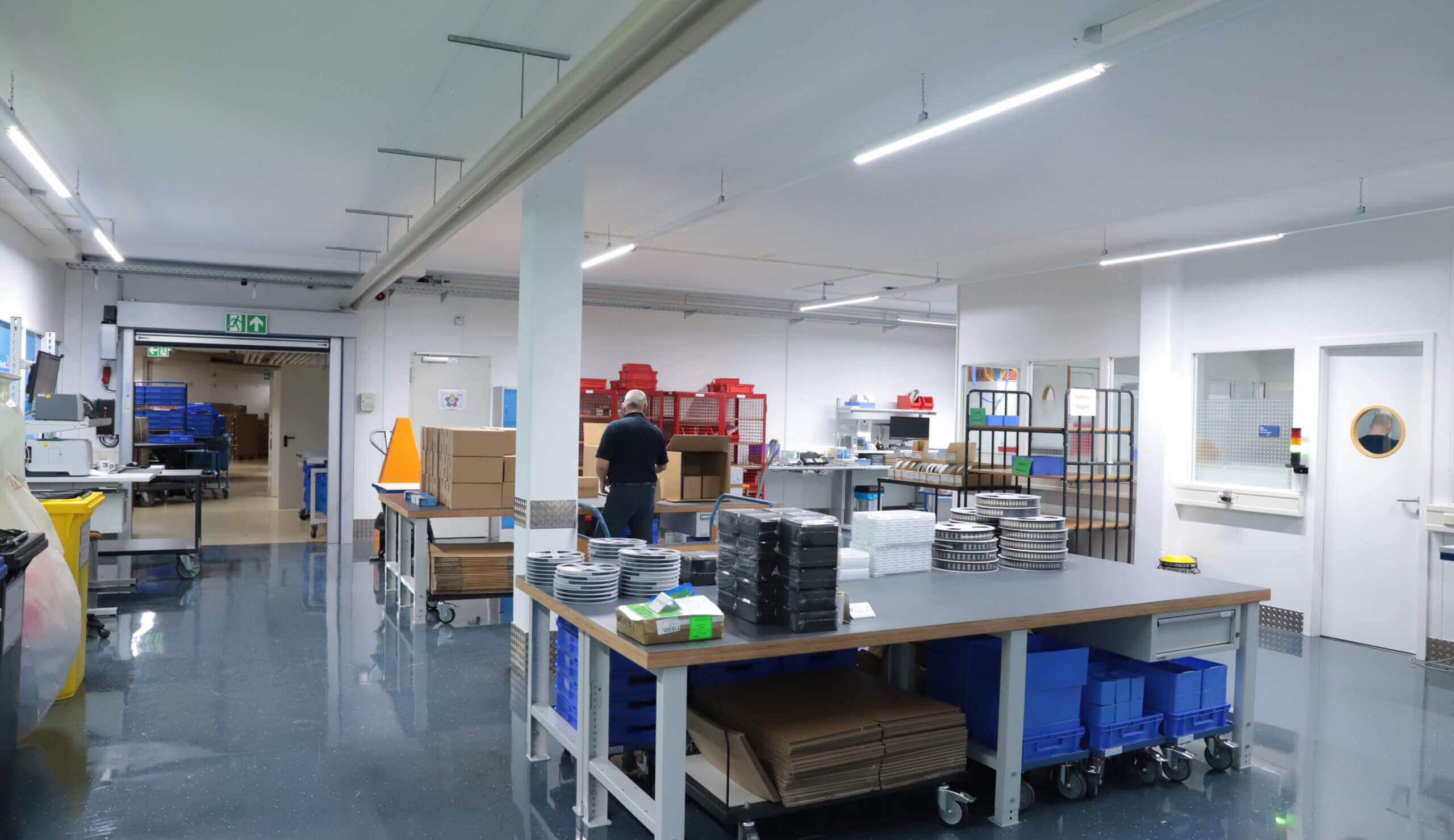 The topic of permanent development has a high priority at Jauch. Not only with regard to our products and services, but also internally we are continuously working on it.
During the last months, as an example, we have further developed the Logistics department (Incoming Goods, Warehouse and Shipping) and implemented new working methods and processes. In this article we would like to give you an insight into our newly designed Incoming Goods sector:
Lean Management as the core idea of change
"We can already confirm: all incoming goods at Jauch are processed with more efficiency. This is partly due to the implementation of the 'Lean Management' method", explains Michael Steidinger, Director Operations. "The core idea of Lean Management is to make all processes, methods and procedures efficient." The result are clear and structured process flows. This avoids 'muda', which is Japanese for 'waste'.
This also means that incoming goods are processed and inspected in the shortest possible time and, yet, with the highest precision. Further, the goods can be processed within our company and then shipped to our customers more quickly.
Using the 5-S method for an optimal environment
Furthermore, our colleagues in the Incoming Goods division now work with the 5-S method. The 5-S include:
Seiri (select)
Selton (create visible order)
Seiso (clean up, also that possible defects can be corrected directly)
Seiketsu (standardize)
Shitsuke (constantly improve)
From the points, it is clear that the 5-S method is a systematic approach to improving the work environment. Consistent implementation of all points minimizes waste on the one hand. On the other hand, the working method also enables greater transparency. The defined procedures therefore make it easier to take on substitute tasks.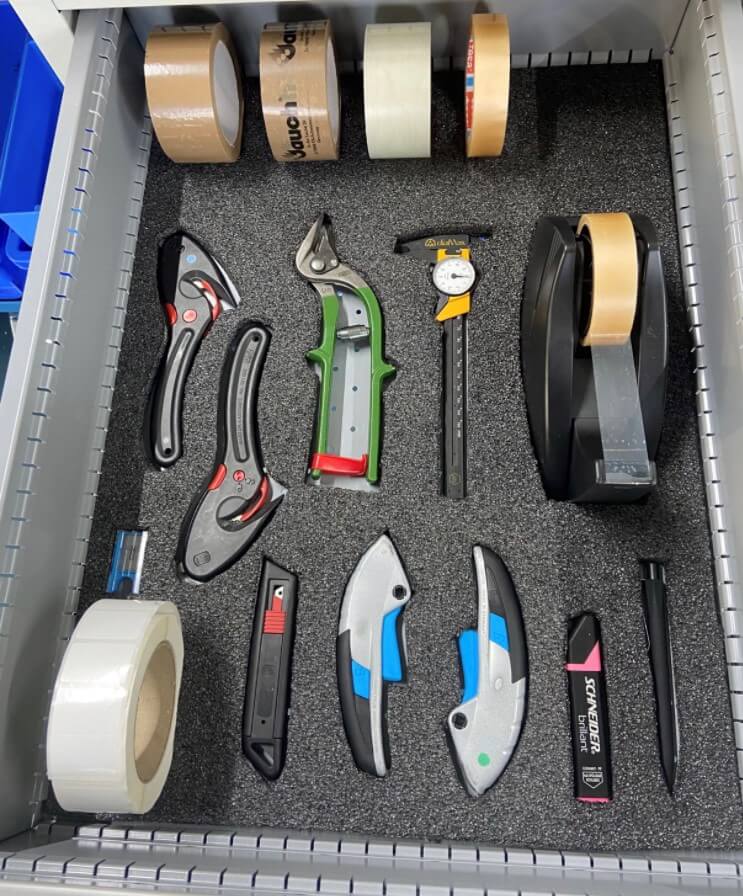 We also focus on the safety of our employees
As can be seen in the pictures, our employees in the Incoming Goods division work in an ergonomic, contemporary and modern working environment. The floors are ESD-compliant, which also ensures safe ESD handling of our components.
In the Incoming Goods area, there are mobile working facilities, such as a video microscope or packaging tape dispensers. These are equipped with Jauch Power Stations to ensure an optimal and flexible workflow.
In this photo gallery you will get detailed insights into our new Incoming Goods area: