Jauch manufactures a variety of lithium thionyl chloride (Li-SOCl2) cells in both bobbin and wafer construction, with multiple mounting configurations. There are 20 parts in our line-up which directly complement our extensive range of primary, secondary, and customised battery solutions.
Nicholas Ribton, Managing Director of Jauch Quartz UK and Ireland, elaborates, "For modern electronic devices, lithium thionyl chloride is a secure energy source with high cell voltage and energy density for maximum reliability in extreme temperature conditions. Typical applications are automated meter reading, sub-metering & advanced metering infrastructures, residential/commercial/industrial smart meters, and remote monitoring. Our cells are extremely competitively priced and carry the same high quality, local technical support, and EMEA stockholding as our existing battery and frequency ranges"
At 3.6 volts, the cell voltage of our lithium thionyl chloride battery is significantly higher than the voltage level of other primary battery types. This voltage level is kept constant throughout almost the entire discharge period of the battery. The Li-SOCl2 cell chemistry is superior to all other primary cells in terms of energy density with values up to 710 Wh/kg, making it particularly suitable for applications with low power requirements over long time periods, such as metering. The longevity of the chemistry is demonstrated not only in use but also during storage. Due to the extremely low self-discharge rate of just 1% per year, these batteries can also be stored over a much lengthier period. Jauch lithium thionyl chloride batteries are compliant with the European REACH regulation, IEC60086-4, and certified to UL1642.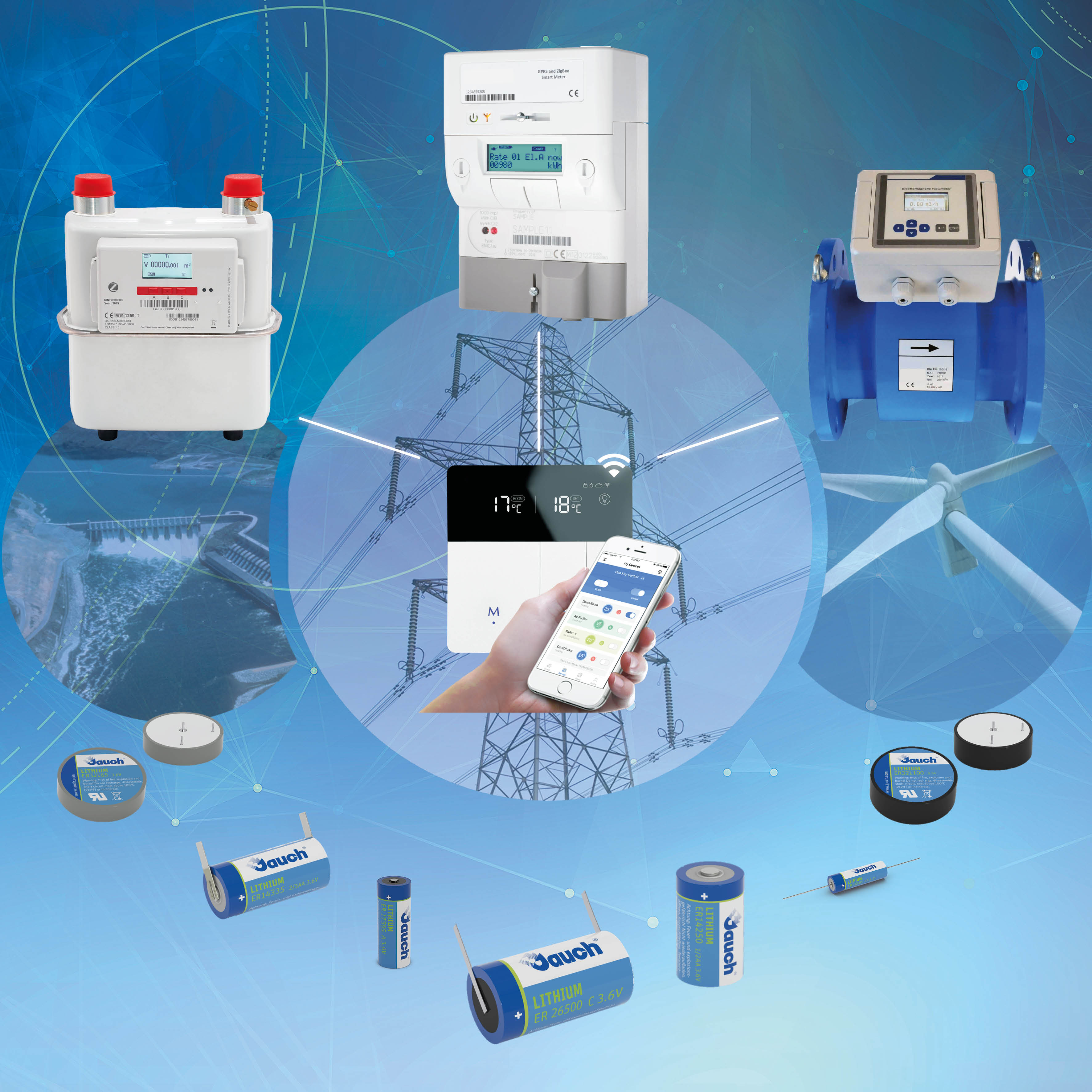 Jauch LTC batteries are particularly suitable for use in numerous applications with low power requirements over a long period of time