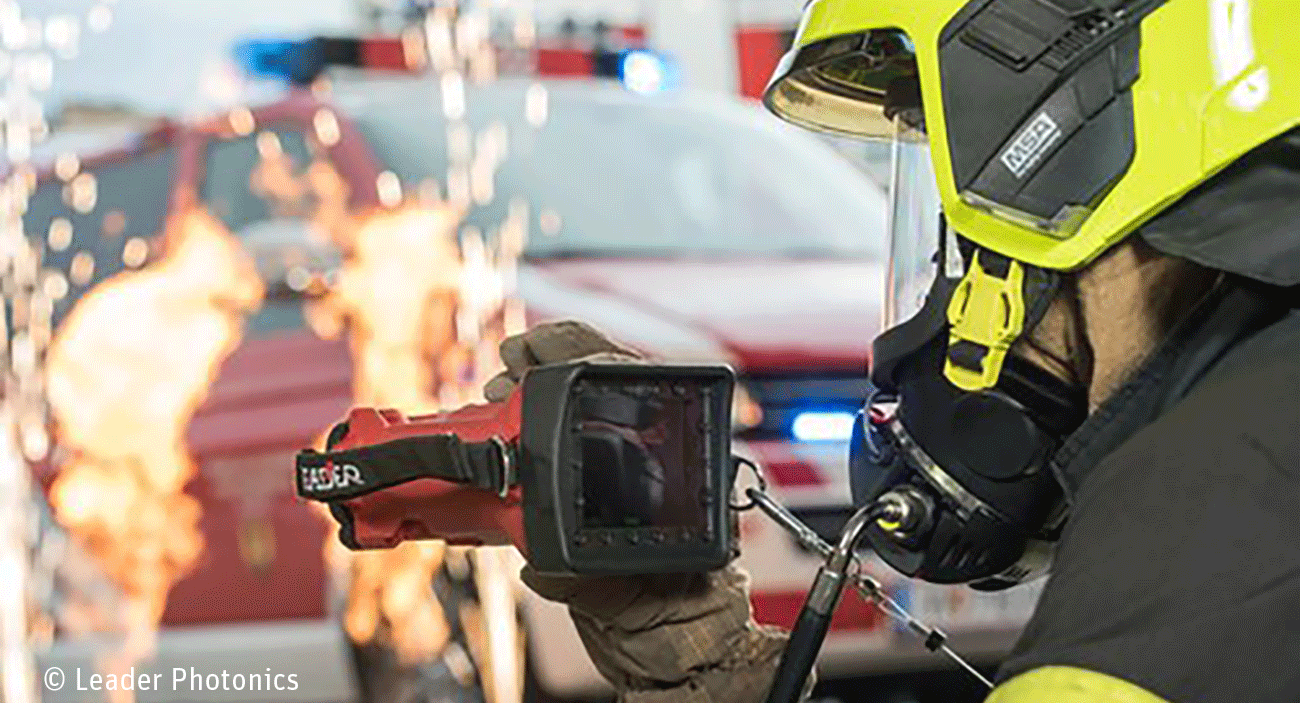 Everybody knows the emergency number for the fire department. And probably everyone hopes they are never forced to dial it. But in fact, this happens more often than you might think. This is shown by current statistics from the German Fire Brigade Association. According to these, the fire department was called out around 700 times per day in 2018 because of fires or explosions. In total, there were 248,000 fire and explosion-fighting missions throughout the country in 2018.
These operations are particularly dangerous inside closed rooms. Toxic gases such as carbon monoxide can hardly escape here. At the same time, dense smoke and fumes can disorientate Fire fighters hugely.
The Product: A Thermal Imaging Camera for Firefighters
"In such a situation, every second counts. And that's exactly what our cameras are made for," says Dr. Erhard Ogris, CEO of Leader Photonics. The company from Villach, Austria, develops and designs thermal imaging cameras specifically for firefighting operations.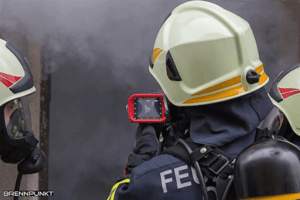 Leader Photonics' cameras attach directly to the firefighter's breathing apparatus and provide a real-time temperature reading of the environment via an infrared sensor. "This helps enormously in detecting fire sources and embers," explains Ogris. And very importantly: "Our cameras are also a great help when searching for people. Thanks to the infrared sensor, firefighters can see through even the densest smoke and fumes. This facilitates orientation and enables rapid rescue. In an emergency, this may save lives," says Ogris.
By now, most firefighting teams in Europe are equipped with thermal imaging devices. In Germany, this is now even required by law for every fire engine.
The Requirements: Heat Resistance and Safety
As a piece of equipment for firefighters, the Leader cameras naturally have to be heat-resistant, above all. To be more precise: The devices must withstand 260°C over a maximum period of five minutes – that also applies to the battery.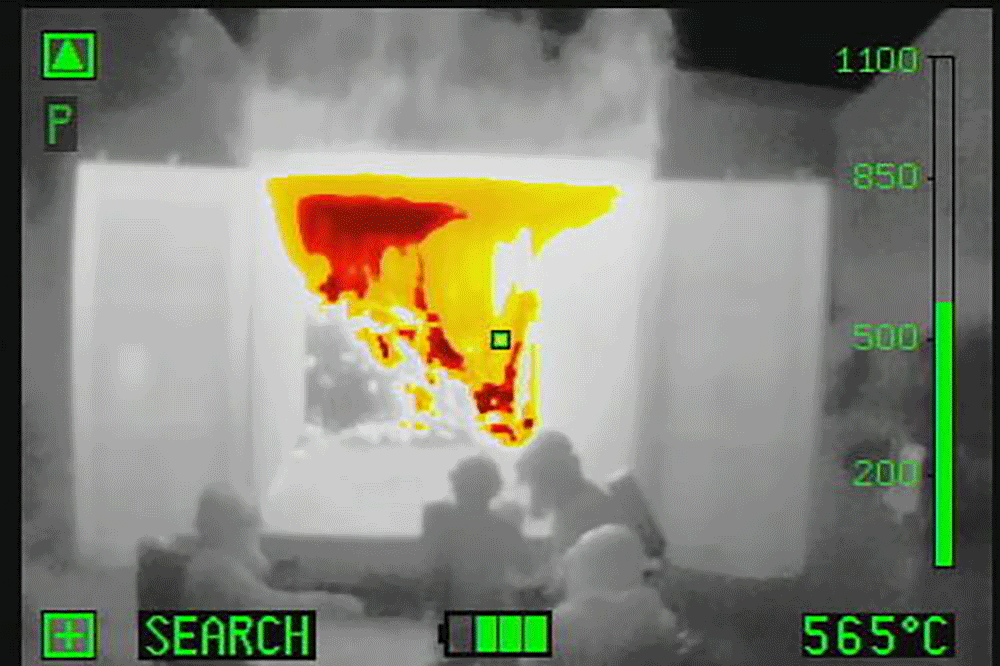 Safety is also very important to the Austrians. "Our cameras are used in extreme situations and are worn directly on the body. That means we have to minimize every possible source of trouble. We thus need a battery with maximum cell safety," explains Ogris.
The requirement profile is completed by the demand for a long service life. Leader Photonics offers its customers a six-year warranty on the camera batteries. This can only be achieved with the help of a perfectly tuned Balancing, enabling the full capacity utilization of each individual battery cell.
The Solution: A Robust Lithium Iron Phosphate Battery Pack
Heat-resistant, durable and safe – with these requirements, Leader Photonics' cameras provide a prime example of the use of lithium iron phosphate batteries. "Among all rechargeable batteries, lithium iron phosphate batteries are the most robust," says Jérémie Deloof, Sales Manager at Jauch Quartz.
In terms of cell structure and the materials used for the anode and electrolyte, lithium iron phosphate batteries are very similar to "normal" lithium ion and lithium polymer batteries. The key difference is in the choice of cathode material. "While lithium-ion and polymer cells rely on lithium cobalt oxide, the eponymous lithium iron phosphate is used here," Deloof explains. The absence of cobalt improves the environmental compatibility of the batteries and has a positive effect on their price, too. Most important for the user, however, are the batteries' specific properties.
Advantages and Disadvantages of Lithium Iron Phosphate Batteries
"Standard lithium-polymer or lithium-ion cells are made for use at ambient temperatures of 60 degrees Celsius maximum. Lithium iron phosphate batteries, on the other hand, have a much wider temperature range," explains Deloof. "Additionally, the tremendous cycle stability of these batteries ensures maximum service life."
Last but not least, lithium iron phosphate batteries impress with their high level of intrinsic cell safety. Deloof: "If a lithium-ion or a lithium-polymer cell is damaged, a series of chemical reactions occur inside the cell, releasing large amounts of energy. This gets dangerous very quickly and can result in the cell catching fire."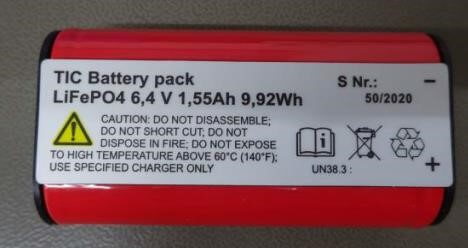 In case of lithium iron phosphate batteries, corresponding reactions also occur in the event of damage. However, these are much less severe. The reason for this is the chemical properties of lithium iron phosphate, which is by far less reactive than lithium cobalt oxide. "For me as a user, this gives me much more time to react in case of an emergency," says Deloof. 
But of course, lithium iron phosphate batteries don't offer only advantages. "Compared to lithium-ion and lithium-polymer batteries, the capacity is noticeably lower," admits Deloof. "So more battery cells are needed for the same performance."
For Leader Photonics, however, the advantages outweigh the disadvantages. The application offers sufficient space to accommodate the additional cells, so two 1s2p 18650 battery packs with a capacity of 1.55 amp-hours each are used. The packs are stowed at both sides of the cameras.
Why Jauch?
Why did the Austrian company decide to work with Jauch? Erhard Ogris: "Two things were decisive for us: On the one hand, it was important to us that our supplier has good connections to the cell manufacturers in Asia. On the other hand, we are aware that with our quantities we are not among the top buyers. Nevertheless, we expect optimal service from our supplier. Jauch fulfills both requirements."
Do you also have a need for robust lithium iron phosphate batteries? Please feel free to contact us at any time!
Your Contact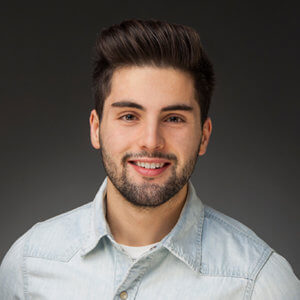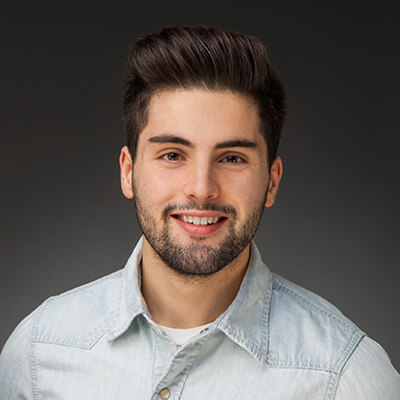 Jérémie Deloof, Sales Manager
jeremie.deloof@jauch.com
+49 7720 945 177
https://www.linkedin.com/in/jeremie-deloof/



More Customer Success Stories
Customer Success Story: Early Detection via MRI – an Amagnetic Lithium Polymer Battery for Northh Medical – Jauch Blog-Seite
Customer Success Story: A Powerful Lithium-Ion Battery for HKK Bionics – Jauch Blog-Seite
Why Millo Appliances Rely on Jauch Quartz Crystals – Jauch Blog
---