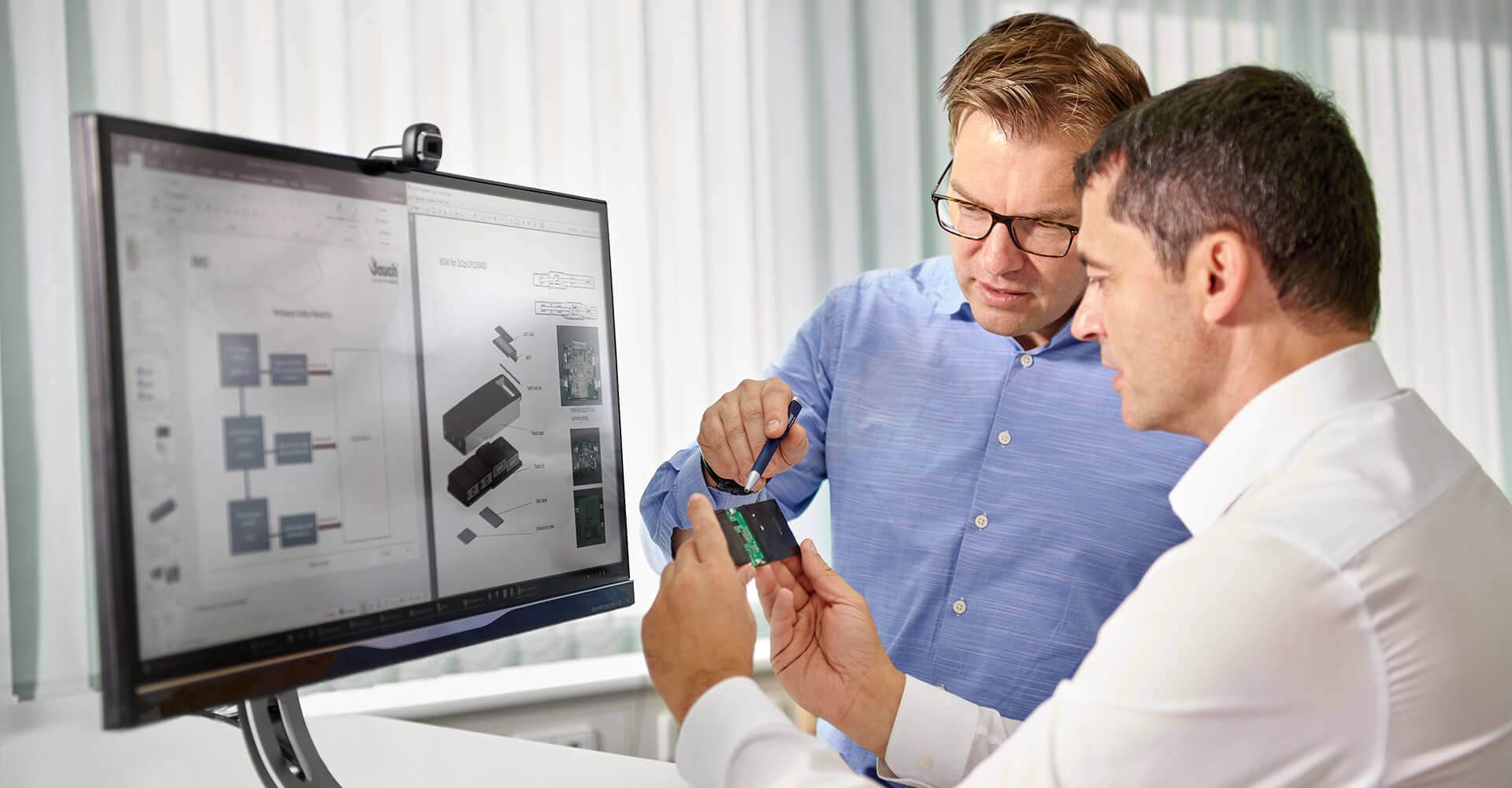 Can you still imagine living your day-to-day life without the mobile power supply that a battery provides? Our lives would be far less safe, accurate, and simple. Our phones would still be attached to a cord. The smartphones that allow us to make calls to anywhere would be inconceivable. We'd have to open the garage door ourselves. Without a battery in play, a lot of the things that we use in our daily lives wouldn't exist at all. The smoke detector, for example, couldn't hang from the ceiling without a battery, the alarm system couldn't send out a signal, and the intelligent electricity meter on the heater couldn't measure heat consumption.
Reliable battery solutions from Jauch
"With the help of our battery solutions, we are very proud to be able to make the work and lives of many people safer, more accurate, and easier," says Timo Schmidt, Sales Manager of the Battery Division at Jauch Quartz GmbH. Battery solutions from Jauch supply the vital energy in many different industries today: Whether in medical technology, measurement and control technology, automation, safety technology, or the intelligent home. Jauch develops and supplies complete solutions for battery systems according to customer requirements throughout the world: Its service covers custom battery packs as well as simple standard cells and intelligent battery packs for the most demanding applications.
The company places a special focus on lithium technology. "Lithium is the chemistry of the future. Lithium-polymer and lithium-ion batteries are in demand because of their particularly small size and high level of performance. With our large selection of lithium-polymer batteries in different sizes and strengths, we can react to the demands of the market in the best way possible," says Timo Schmidt.
The battery comes to Jauch
So how is it that a company like Jauch, originally a supplier to the Black Forest watch industry, has such great expertise in the field of highly complex battery solutions? Well, let's look back to the 1970s:
In the 70s, electronics became part of everyday life. Life was becoming more and more mobile, and electronics were becoming increasingly portable – they needed the right energy in the form of a decentralized power supply. In 1976, Jauch took over the representation of Renata, a Swiss battery manufacturer for button cells.
In doing so, Jauch laid the foundation for the second important corporate division (Battery Technology) to join the existing division for frequency components.
Battery technology is further expanded
As consistently as Jauch has developed into the leading producer of frequency components in Europe, so too has the Battery Technology division grown from a trading company to a manufacturer of battery systems. In the 2000s, one development rapidly followed the next:
In 2003, Jauch expanded the button cell range to include standard and niche products for consumer and industrial electronics. One year later, a test center for cells and batteries was set up. In 2005, the portfolio was expanded with Jauch's in-house "Cellsius" brand and independently developed battery holders for button cells.  The first custom lithium-ion and lithium-polymer battery packs were delivered to customers in 2007. In 2010, further development and production resources for customer-specific battery systems were created at the headquarters in Villingen-Schwenningen.
The "Made in Germany" quality standard
In the years that have followed, the capacity has been continuously expanded through additional production lines. Small series are manufactured in Germany, while large series are taken care of by long-standing partners in Asia.  The "Made in Germany" quality standard is consistently pursued, and our partners in Asia are visited several times a year and regularly audited. This gives all parties involved a strong level of security across the entire value chain.
A new competence center for battery management systems was established in 2015 and the company's own test laboratory in Villingen-Schwenningen was expanded in 2017.
The Jauch-Battery Academy – the next big step into the future
In 2019, the company will open its own training center – the Jauch-Battery Academy – at its headquarters in Villingen-Schwenningen. Chemistry PhDs with decades of practical experience will pass their knowledge on to customers, partners, and employees: From basic to expert knowledge, handling and transporting batteries, and through to elaborate certifications for different industries, to name just a few topics.
In our next articles you will learn more about the highly efficient lithium technology, how to set up a battery management system, and about complex certification procedures for battery-powered products.
The Battery Technology division at Jauch – it's a rapidly growing and extremely lively area. We look forward to showing you more!