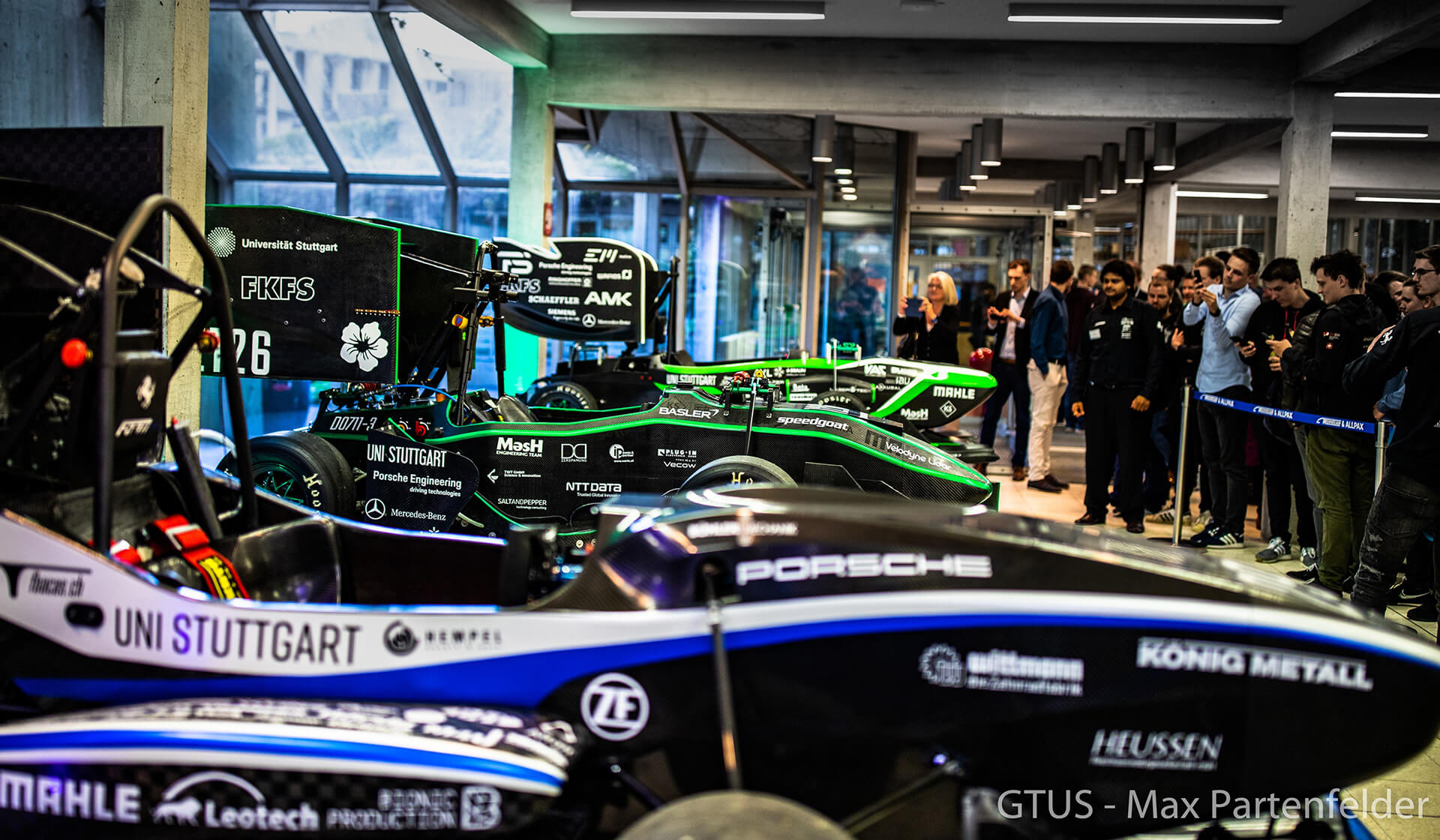 Sized at just a few millimeters, quartz crystals are probably ranked highest among the inconspicuous electrical components. Although hardly any electronic application could operate without these components, even engineers often see them as a minuscule detail. However, Jauch's support of the "GreenTeam" at the University of Stuttgart demonstrates the importance of quartz crystals in the automotive sector.
For ten years now, "GreenTeam" has been designing electrically powered racing cars for Formula Student. Every year, students from different disciplines develop a new prototype for participation in racing events all over Europe. At the roll-out on May 10th, the 55-member team presented for the first time two vehicles: a "classic" racing car with an electric motor and an autonomously controlled vehicle, also powered by an electric engine. Quartz crystals from Jauch set the pace in the control electronics of both of these cars.
Jauch Crystals for Electronic Controls
Since the beginning of the year, Jauch has been supporting the students with their quartz crystals. Jonas Zimmer, responsible for electronics at "GreenTeam", became aware of Jauch through a recommendation. "We had problems with our control boards. One of our alumni gave me the tip: call Jauch, they have great crystals. That's what I did," explains Zimmer in the interview.
Since then, control electronics have no longer been a problem for Zimmer and his fellows. Each of the 30 microprocessors installed in the vehicle uses a quartz crystal from Jauch. These processors are the heart of the car. For example, they monitor the power supply and control the communication systems needed to read out the various performance data of the vehicles.
Season Start for the "GreenTeam"
After the roll-out event, it's getting serious for Zimmer and his team: the first tests on the race track are scheduled. In July and August, after almost a year of development, the Stuttgart team will finally face international competition. "The season starts in Hungary. Then we'll be in Spielberg and Hockenheim. After all, our last stop is the Circuit de Barcelona-Catalunya," Zimmer explains.
In recent years, the Stuttgart team has already achieved excellent results on these tracks, finding themselves in fifth place in the world ranking, ahead of the TU Munich or Boston MIT teams. Accordingly, Zimmer and his team are optimistic that their electric race car, 125 kilometres per hour fast and equipped with Jauch quartz crystals for the first time, will once again make it onto the podium.
We wish you every success!