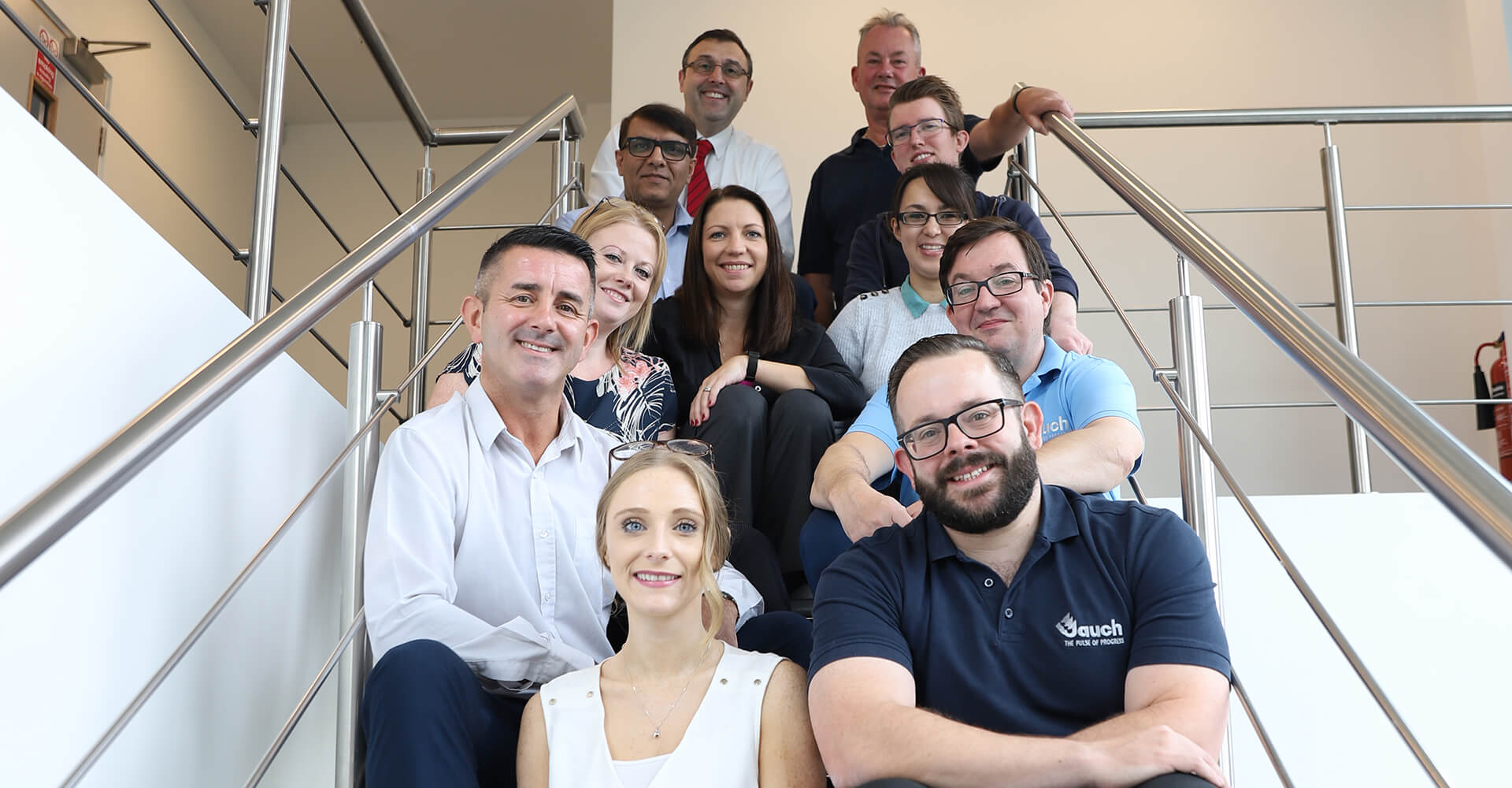 Picture a building with room enough for extensive battery testing capabilities, expansive warehousing, rows of sales desks and commanding meeting rooms. Now, imagine knowledgeable staff to fill each position in such a place. Congratulations- you have taken a mental tour of the bespoke Jauch building located in Frimley, Surrey, United Kingdom.
United Kingdom's largest export commodities include mechanical machinery, cars, and electrical machinery. It is no surprise that the subsidiary was founded in 2007 to support the massive demand for frequency control technology and battery solutions. Jauch Quartz UK offers modern working conditions, continued education, and relevant on-going training. 2018 was a special year for this company. A new office opened in greater Dublin, Ireland. Jauch continues to meet the growing needs for components in expanding areas. Additionally, Jauch Quartz UK designed, built and moved into a much larger office and warehouse. The building specifically accommodates for a battery testing lab, fully automated SAP warehouse system and spacious office area. The meeting rooms, private offices, public desks, break rooms and even a welcoming lounge, support the requirements for a successful electronics company.
Despite a reasonably recent foundation, Jauch Quartz UK was not late to the party. Since 1986, the company existed as an electronic components distributor. When it was acquired and founded the adaptable employees quickly increased their focus on automotive MEMS oscillators, wireless optimized quartz crystals, button cells, lithium ion and lithium polymer packs, just to name a few of the leading-edge product lines.  
A company is not successful based on any single factor. Jauch Quartz UK proves all factors, working perfectly synchronized, is the reason for the influential company to be internationally known and prosperous. The pioneering technology solutions are backed with sharp minds, who can explain, create and demonstrate tailored presentations. Nicholas Ribton, Managing Director of Jauch Quartz UK, plays a huge part to the company's growth. Confidently, he leads a team emphasizing trust, support, and leadership. Mr. Ribton says, "It is important for everyone to feel a part of the success", which truly embraces The Jauch Group motto, "One Company-One Team".