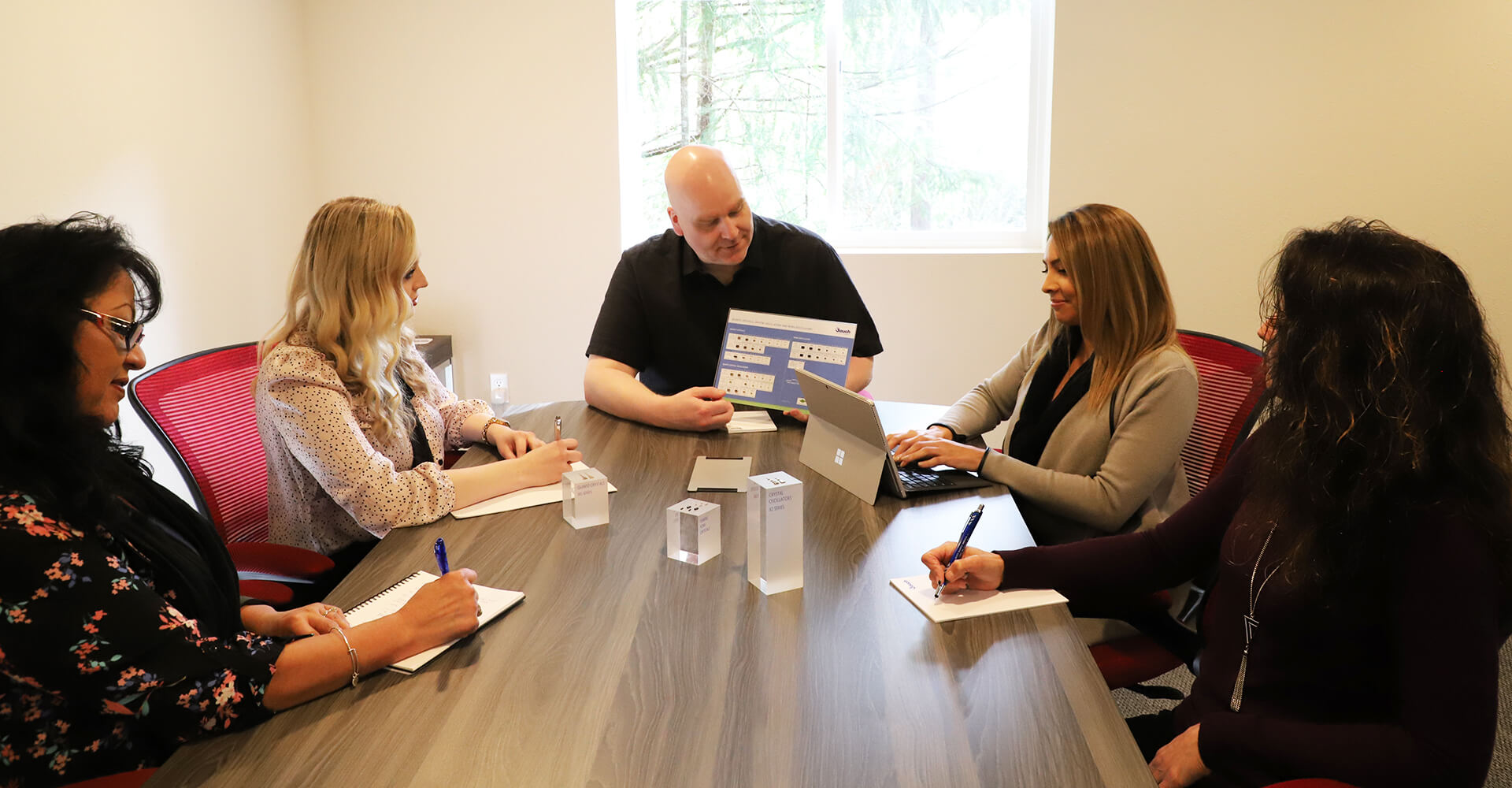 The United States of America is one of the largest economies experiencing growth and worldwide influence. It was no surprise that Jauch Quartz GmbH chose to establish its first subsidiary in central Florida in 2002. Shortly thereafter, the small office transitioned into a recognized business with Headquarters in Seattle, WA and sales offices around the country. Talented sales managers at Jauch Quartz America are placed in the most important areas of America, supporting demand for both frequency control technology and battery power solutions.
In famously rainy Seattle, Jauch occupies a historical building equipped with testing capabilities and ample storage space. An additional warehouse in Washington State holds hundreds of thousands of products. Daily shipping, receiving and inspection means customers around the world are guaranteed to receive parts quickly. The reduction in both transit time and shipping cost is a great benefit to customers who depend on Jauch for the success of their applications. Jauch proudly accommodates customers in the State of California by staffing three sales offices in the cities of Los Angeles, Simi Valley and Oxnard. Across the nation, an office stands in Minneapolis, MN, also known as the "Rust Belt" of America. Here, automotive and industrial products are in high demand. Moving south, you will find Jauch in Atlanta, GA. Atlanta is home to the busiest airport in the world; making business meetings easy to attend for all our customers.
The experienced and well-educated staff consistently meet for trainings and certifications, ranging from transportation regulations of lithium ion batteries to advanced clock oscillator functions. Trainings are offered at both group and individual levels, tailored to the specific needs of each employee and their customers. We emphasize accuracy at Jauch, which can be seen in the perfect time keeping of our piezoelectric components and work completed by staff in each department.
Strategic locations, consistent training, encouraged employees and strong management are only a few reasons why Jauch is a sought-after company, for both existing and potential employees and customers. Despite the thousands of miles between offices; communication is rapid and warmth in conversations is evident between the team members at Jauch. President of Jauch Quartz America, Inc., Mr. Schwenk, tells his employees "I am trying to encourage you to do greater things". The inspirational motto for The Jauch Group is "One Company-One Team". At Jauch Quartz America, Inc., this is demonstrated through a genuine devotion and honest delight in day to day business, corporate meetings, and outside of work employee activities.